The 3-part series of Future Learning Hackathons organised by Ashesi Design Lab, the design thinking and innovation hub of Ashesi University was brought to a close on Saturday, September 2020.
The first hackathon gave contestants the opportunity to identify challenges in online examination systems and get creative ideas with solutions in a prototype. This was followed by Hack2 which focused on coming up with innovative solutions to enhance the students' 'campus life' even whilst they study from home.
Future Learning Hack3 which ended the virtual competitions saw the participating groups strive to design and model prototype solutions to the challenges associated with monitoring student's academic progress while they study from home.
A 4-member group, StudHive emerged winners of the final edition of the competition and were followed by Curves Education who came second.
In this contest, there were 6 competing groups; Thinkers Network, Cloudsrooms, Studhive, Pythons, Peaky Blinders and Curves Education.
The winners will receive mentorship and advisory support to scale up their ideas for the mainstream market in addition to cash prizes.
The event was held under the theme; "Effectively monitoring, measuring and supporting students' academic progress while at home".
The judges for the hackathon are listed below;
Henry Nunoo-Mensah, a Professional Engineer and a Lecturer in the Department of Computer Engineering, KNUST-Kumasi. He is also the Project Coordinator for Connected Devices (CoDe) Lab, a research Lab specializing in data science and machine learning, internet of things, and signal processing.
Dr Nunoo-Mensah is also a Research Fellow at The Brew Hammond Energy Centre, College of Engineering – KNUST. He had his BSc, MPhil, and PhD in Computer Engineering all from the Kwame Nkrumah University of Science and Technology (KNUST).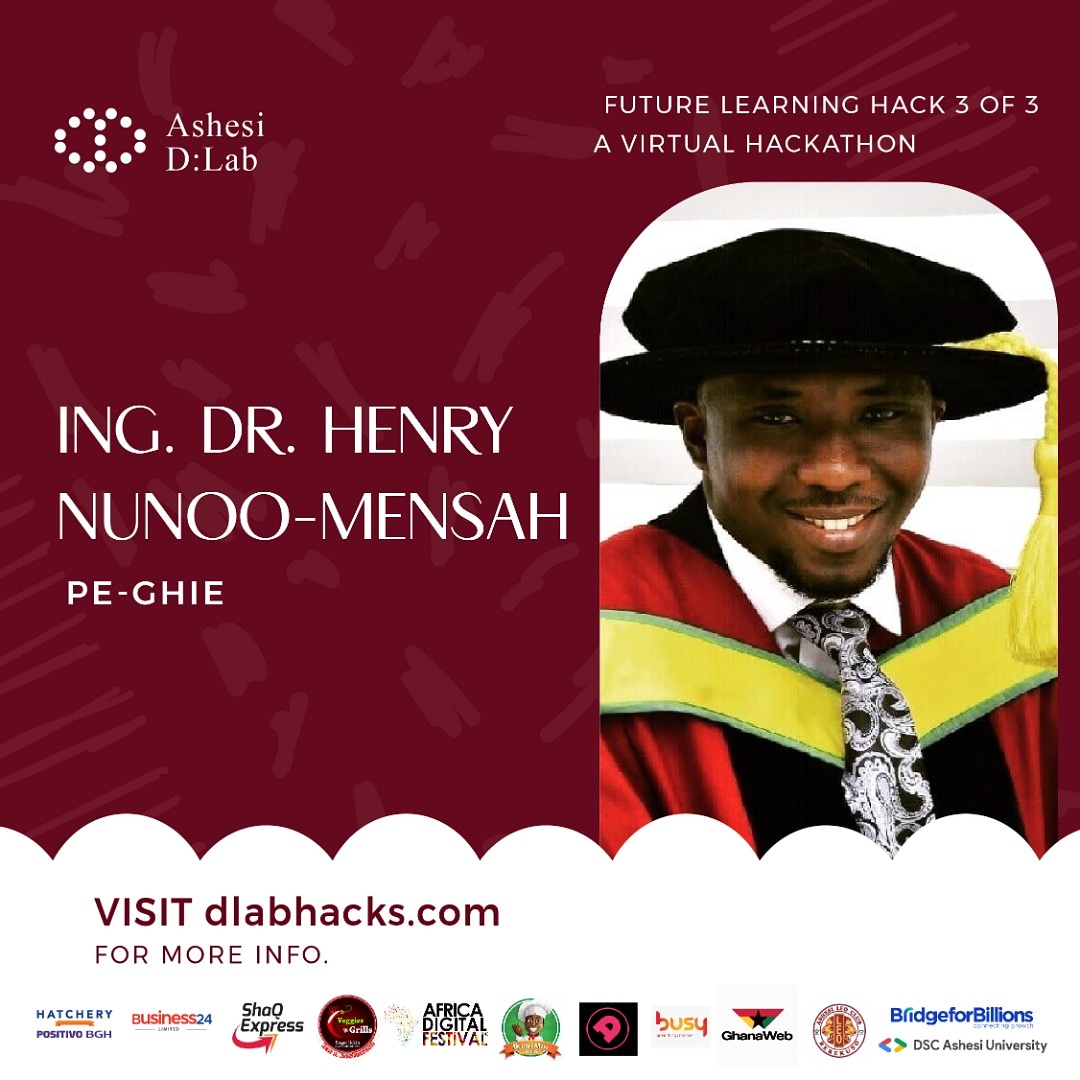 Bryan Acheampong, a Program Associate in the fields of Business Development, Brand Strategy and Relations at Impact Hub, Accra. His background is in Business Administration, with a focus on Entrepreneurship, Strategic Branding, and Design Thinking.
His career experience spans across supporting entrepreneurs, startups, and multinational organizations to maximize their business strategy in an optimal manner that considers the interest of the consumer and the sustainability of their environment.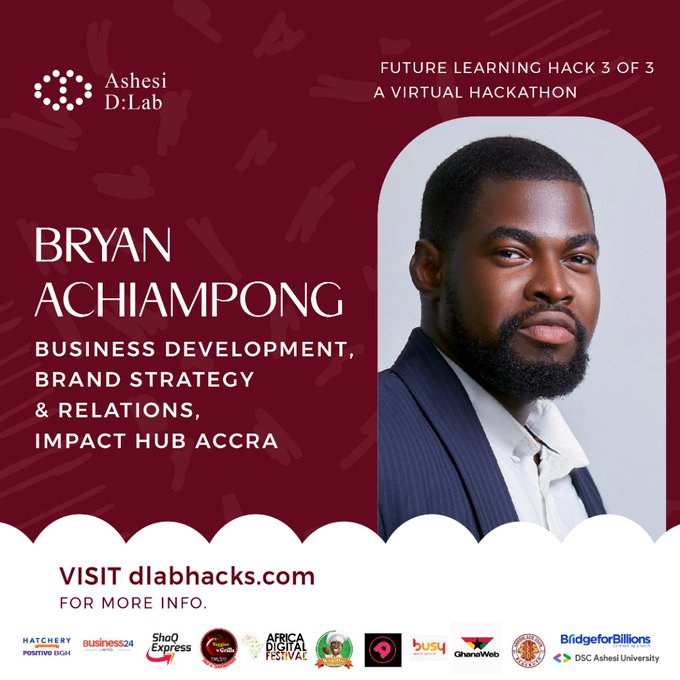 Afia Bobia Amanfo leads the development of innovation-based entrepreneurship programs in various African countries at Bridge for Billions.She works with key partners and ecosystem builders to create programs that support early-stage startups and contribute to solving some of the big social challenges on the continent. 
Afia is also the co-founder of Studentshubgh, a digital career accelerator based in Ghana. She is passionate about using entrepreneurship as a vehicle for social transformation and developing the economic potential of young Africans.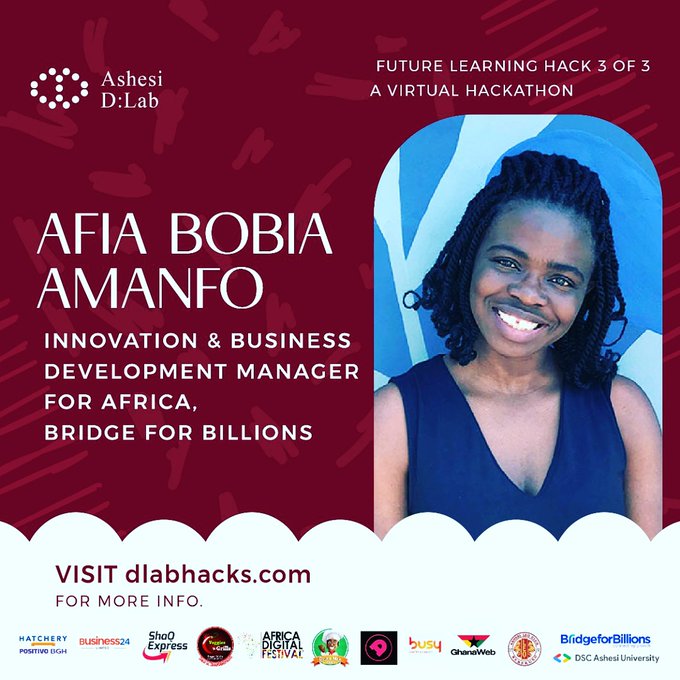 Anthony Owusu-Ansah is an entrepreneur who seeks to connect the gap between Retailers, E-Commerce platforms, Vendors and Consumers. He's the Founder and CEO of Shaq Express.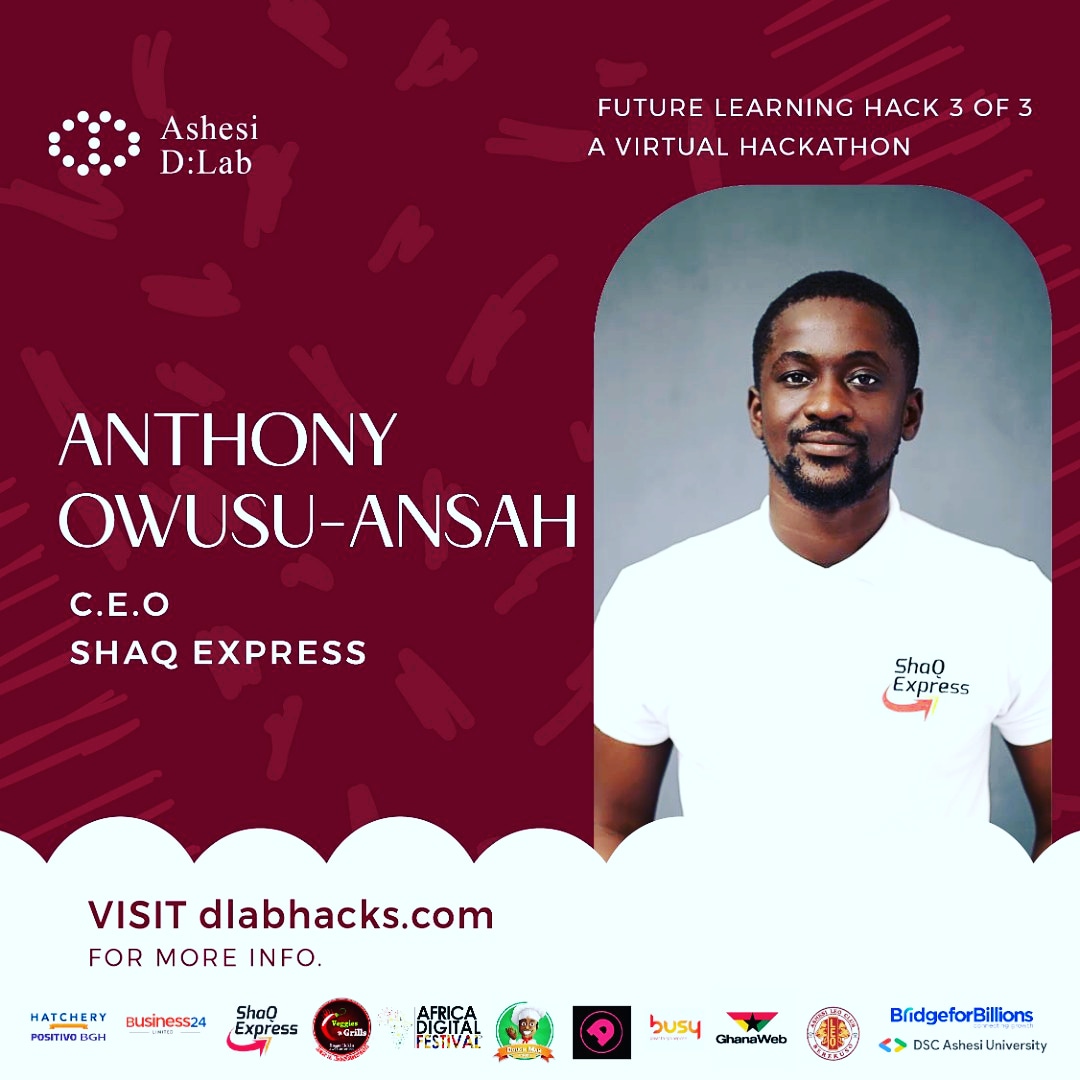 Future Learning Hackathon provides designers, students, ed-tech start-ups, schools, and education innovators the platform to identify and propose solutions to problems in the current educational system due to the outbreak of Covid-19.
The first virtual hackathon was launched on 1st July 2020 in partnership with Vodafone Ghana being the lead sponsor.
Background
Most universities have had to move their classes online. Thus, reducing the level of engagement, compared to physical classes.
With another academic year drawing close, there is the dread of reopening schools online. This is coupled with the problem of effectively monitoring and measuring the progress of students while at home and how it will be tackled.
It is this that forms the basis of Future Learning Hack 3 of 3.
The core idea of a hackathon is to bring people from across disciplines, sectors and geographic locations together to identify pressing needs within a given sphere and devise innovative and scalable solutions for them.